The Illustrators Survival Corner @CCBF 2019

---
Dopo il successo alla CCBF 2018, quando oltre 1.000 illustratori e altri professionisti del libro illustrato hanno partecipato al programma di The Illustrators Survival Corner, il Survival Corner torna a Shanghai per una seconda edizione.
Tre giorni di attività con masterclass, workshop e portfolio review, corsi di formazione dedicati agli aspiranti illustratori, e anche un angolo dedicato ai bambini: domenica 17 novembre il Survival Corner si apre alle famiglie con due workshop dedicati alla magia della carta.
Tra gli ospiti di questa edizione:
Lisbeth Zwerger (illustratrice, vincitrice del premio Hans Christian Andersen), David Macaulay (autore e illustratore, vincitore della medaglia Caldecott), Elina Ellis (autrice e illustratrice), Antonella Vincenzi (Franco Cosimo Panini), Maria Russo (The New York Times), Katsumi Komagata (illustratore), Leonard Marcus (autore e critico), Lucie Luddington (Bright Agency International)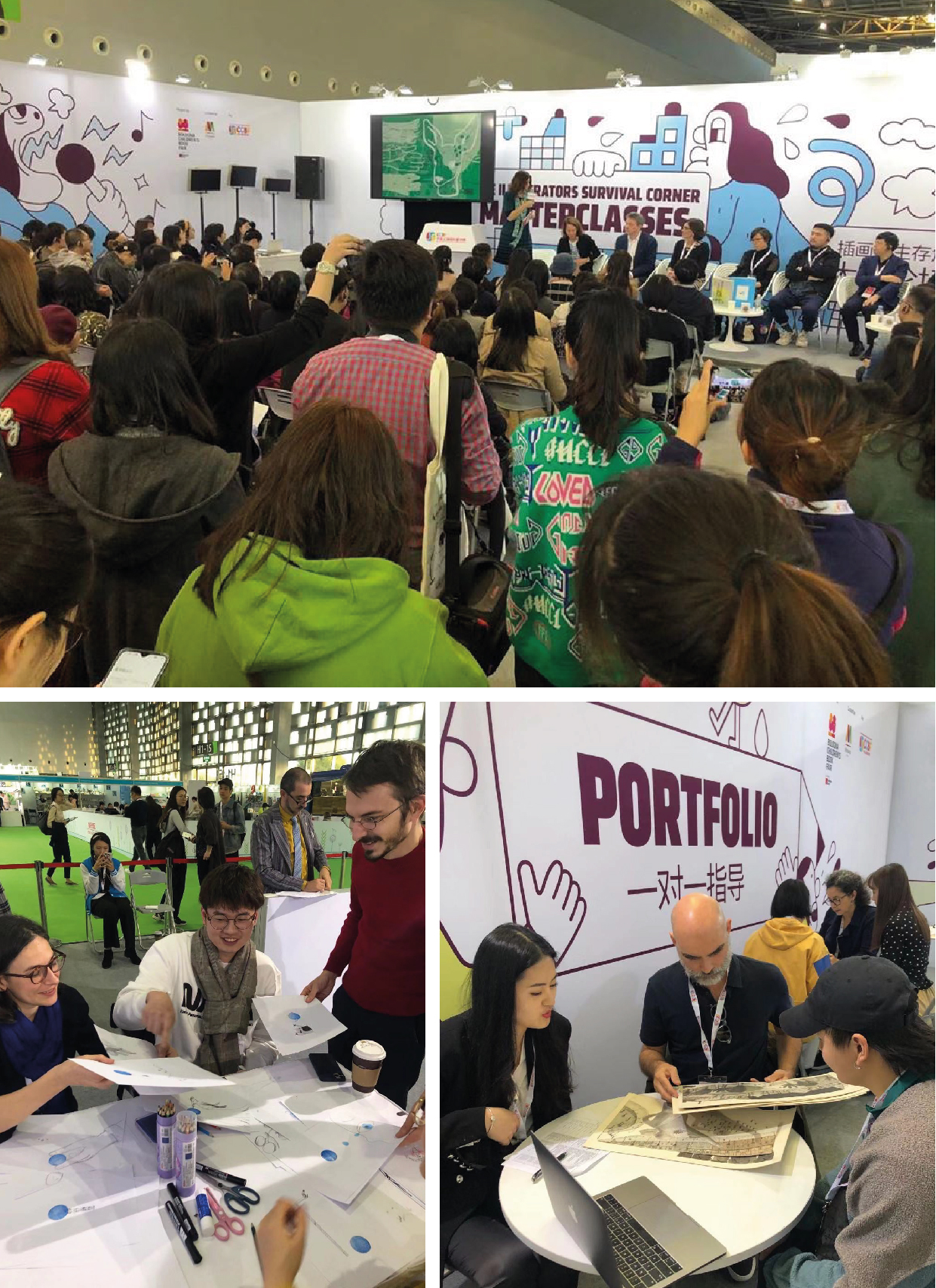 The Illustrators Survival Corner è un progetto di Mimaster Illustrazione in collaborazione con Bologna Children's Book Fair. Dal 2017 le attività del Survival Corner sono parte del programma della Fiera del Libro per ragazzi di Bologna, e nel 2019 ha debuttato alla Moscow International Book Fair.
---